Random Photos Taken at the
Sensational Sixties Reunion
July 30-31, 1999
Several of our classmates who attended this wonderful affair have provided photos to share with the folks who were there as well as with those who could not attend. No special permission has been given to show any of these photos, so please let me know if there is one here you don't want anybody to see. I can't imagine anybody feeling that way because we all look great, after all these years. Here, see for yourself:
---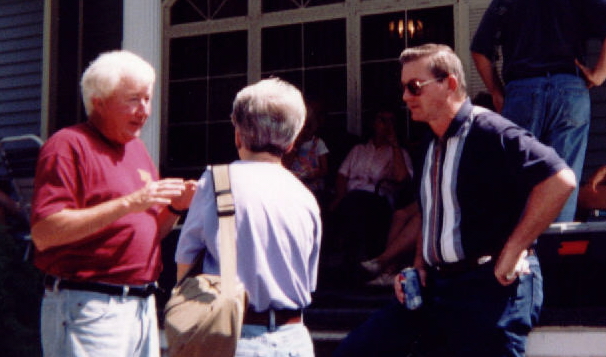 Reggie Fallin ('61), Paula Beeman Beaver ('64) and Jimmy Dalton ('64) at a picnic on Friday afternoon.
---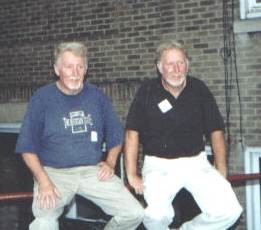 This is a shot from Friday night: Connie & Ronnie Collins, '64, smiling like they are still buddies BEFORE playing King of the Hill (off that wall) on their visit to the school On the Hill.





---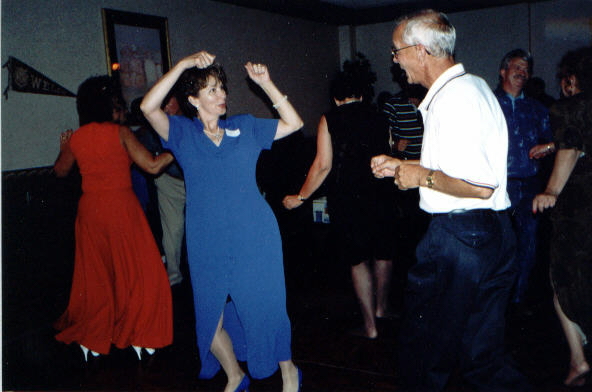 Party time at the Holiday Inn in Bluefield. Mildred Cozzuli Sajovic ('61) and Ronnie Phillips do the twist. (there's a WHS pennant on the wall in the background.)
---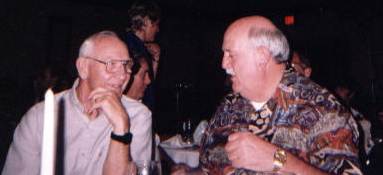 Coach Orrison replaying a game with Roy Smith ('61)
---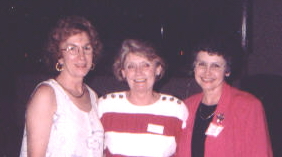 Roberta Wilson Meek, Don Juan Collins Skuja
and Janice Vandell Laney ( '61) together again
after 38 years!
---
Go to Page 2 of 60s photos Page 3 Page 4 Page 5 60s Class Pictures

There were many folks taking photos at this reunion. Hope you will send yours in to share with your former classmates.

Don Juan (Collins) Skuja 8/28/99
Click HERE to email me.