MORE PICTURES OF WELCH
Photo of Welch High School in 1913 provided by Elizabeth (Haynes) Lovett, WHS '41. Notice the location of the church in this photo compared to the one in the post card photo below.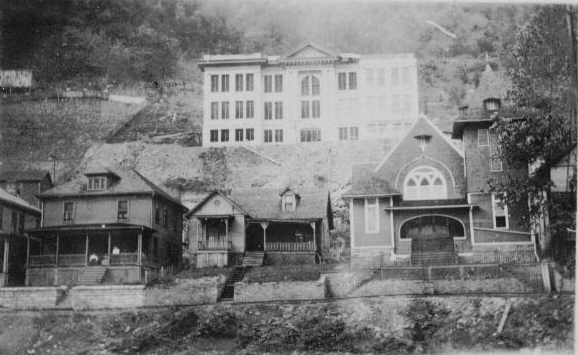 .

---
This beautiful postcard is from a contributor who wishes to remain anonymous. We first thought it to be from the early 1930s-era; the back of the postcard is marked one-cent for domestic mailing and two cents for international mailing. However, it is obviously the same building as the one above which was destroyed by fire in the early 1920s. As can be seen in the 1913 photo, there was no road up to the school at this time, just a path.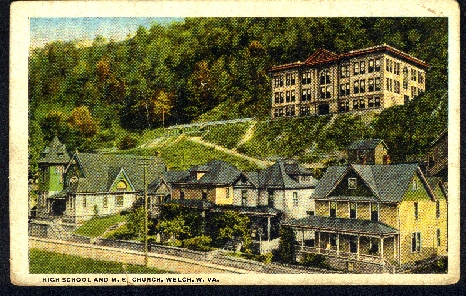 ---

And, this photo comes to us via eBay.com. Can you believe somebody actually found a photo of Welch to purchase at an online auction? This is a lovely picture, apparently taken around 1925.
. Check the autos on the street: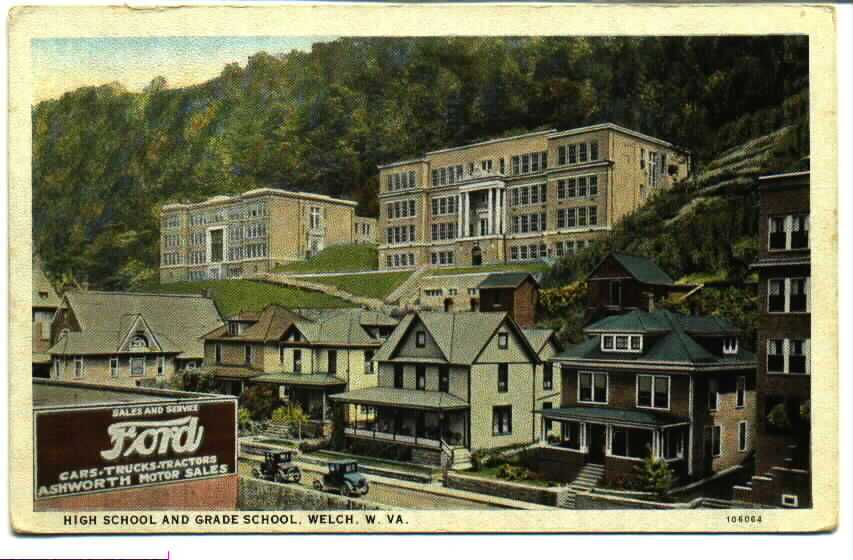 ---
And this is a sight familiar to those of us who lived in Welch
a few years later: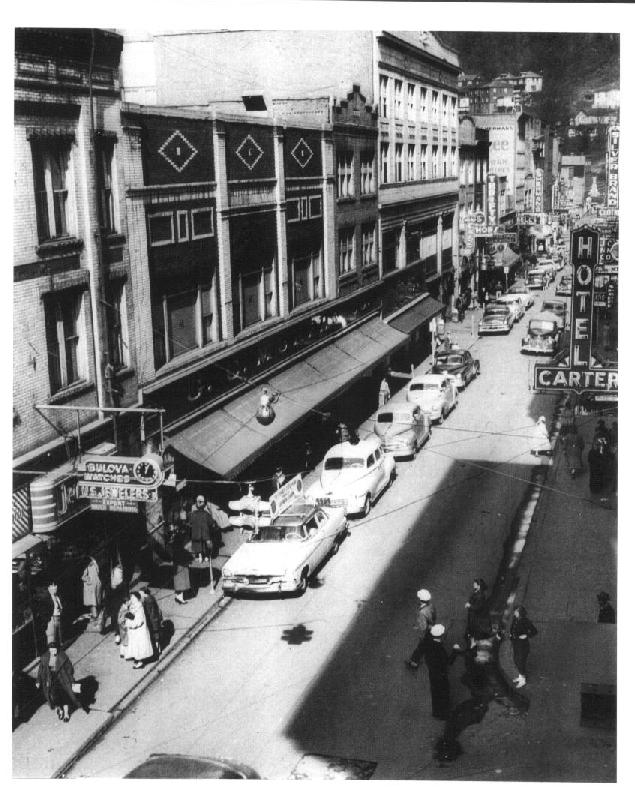 According to Bill Tolley, who provided this photo for us from the 1955 WHS Yearbook, one of the traffic cops in the picture is Don Rankin Class of '55. Photographer is unknown.
---
Return to WHS Alumni Web Site Links to Other Welch Pictures
Web Page created by Don Juan (Collins) Skuja