PHOTOS FROM THE 1992
FABULOUS FIFTIES REUNION
WELCH HIGH SCHOOL
Best viewed with monitor set at 800x600 resolution
AOL users, deselect "Use Compressed Graphics" in your Web Preferences settings.
This page contains several large graphics which will take some time to load onto your screen.
If a picture does not load, right click the area and select "show picture" or "view image."

---
Class of 1955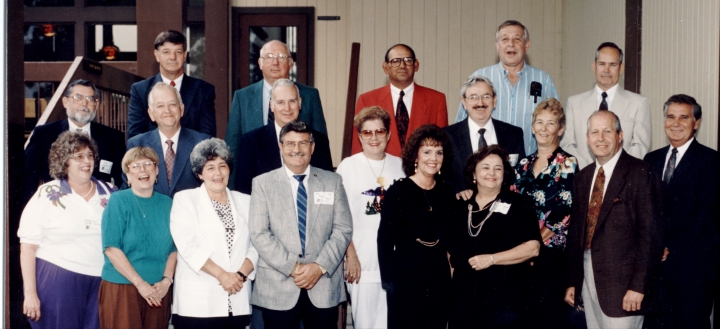 Front row L-R: Martha Phipps Shirley, Judy Hulme Beuchert, Delores Gesotti McMahon, Roy Hall, Barbara Quesenberry Meador, Joyce England Fly, Wayne Richardson. Second row: Larry Hylton, John Summer, Larry Greer, Freda Bowden Demmons, Ed Fly, Ann Barnes Taylor, Don Rankin. Third row: Tilford Marshall, Walter Foster, Frank Marino, Sam Litz, and Bill Tolley
---
Class of 1956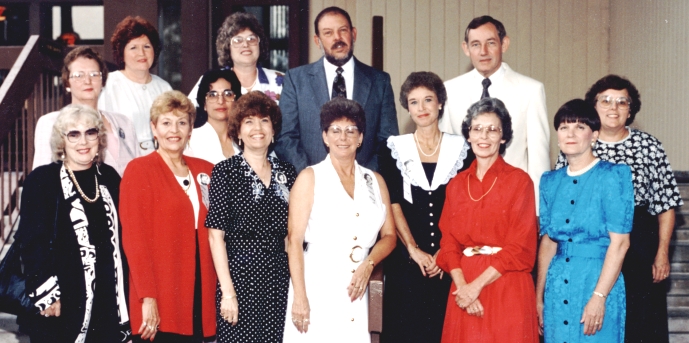 Front row L-R: Chloe Sue Jobe Wooding, Duane Hall McCulloch, Connie Moore Tate, Eloise Lester Webb, Shirley Price Tolley, Sue Lawrence Benson. Second row: Ellen Spangler Justus, Betty Serreno Merklin, Melbie Reeves Jones, Camilla Rocci Mason. Third row: Eleanor Triplett Whiute, Martha Phipps Shirley, Archie Verdiglione, and Harolddean Wilson.
---
Class of 1957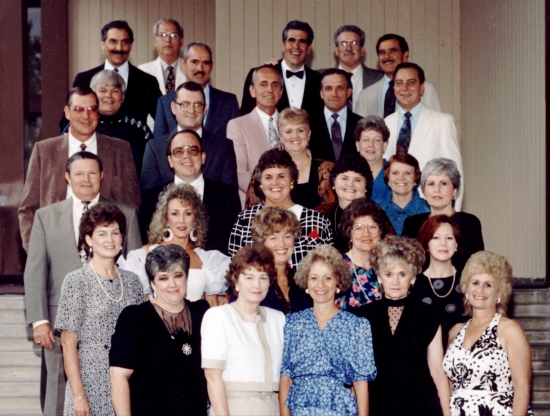 First row L-R: Brenda Muncy McPeak, Barbara Dawson Cassell, Nilda Ramella Haught, Ruby Roark Cline, Elaine Breeding Hood. Second row: Paula Noe Bishop, Pat Donnelly Bradley, Vesta Kitchens Dajani, Margaret Campbell Barker, Carol Early Poirier. Third row: Tom Cloer, Richard Clark, Shelby Rotenberry Robertson, Geraldine Rotenberry Salcines, Bessie Blankenship, Ann Tucker Rosch. Fourth row: Karl Zick, Jerry Justus, Joan Whitehead Sublett, Wanda Goad Wertz. Fifth row: Harold Mitchem, Sam Spangler, John Smith, David Bowlick, Bud Donchatz. Sixth row: Pete Bignotti, Mkie Callaway, Ronnie Thompson, Joe Ed Phillips, and Tony Miano
---
Class of 1958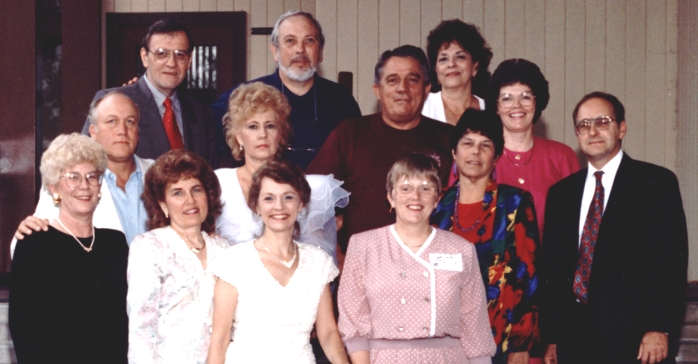 Front row L-R: Helen Lawrence Eddins, June Tucker, Pat Friel Johnson, Linda Smith Stacy. Second row: Kenny Rose, Alice Cline Musso, Barbara Verdiglione Trippett, Bill Barker. Third row: Richard Ramella, John Spencer, Gene Bowden, Marianna Cline Godfrey, and Betty Campbell Klosterman.
---
Class of 1959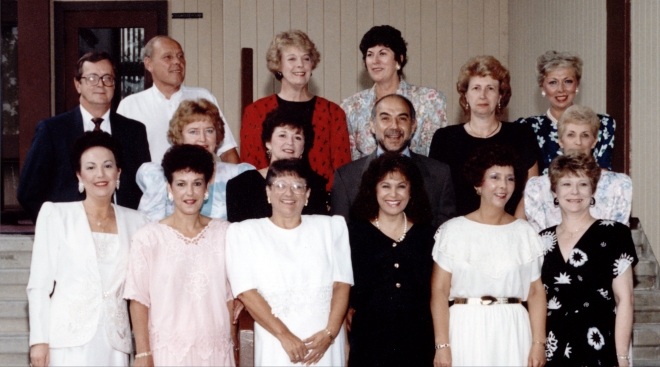 Front row L-R: Billie Gravely Mason, Janice Bowlick Duncan, Shirley Woodward Pierce, Angelina Lucion Hall, Mary Jane Mays Kestner, Wanda Colvard Horton. Second row: Ronnie Melnick, Barbara Watson Ratcliff, Carolyn Sharousky Donchatz, Kemal Hazemy, Brenda Marshall Burge, Patty St. Clair, Pat Mahaffey Marino. Third row: Jerry Haley, Judy Mahaffey, and Anna Colobro Mercanti.
---
Thanks to Pat Friel Johnson for sharing these photographs
Photos by Spencer Photography, John Spencer, WHS Class of 1958.
Click here to order copies of photos by email
or contact:
John Spencer at:
2853 Envoy Drive phone 540-562-000
Roanoke Va 24019
Please contact Donnie Skuja with any necessary name corrections

---